03feb7:00 pm9:00 pmVirtual EventThe Black MapBuilding and supporting Black business everywhere
Event Details

Building up and supporting Black Businesses to sustainability. The Black Map – a list of Black businesses in Vienna and a roadmap for navigating building a successful business. Hear from business owners ideas on how we can collaborate and launch our dreams to ensure our financial future.

19:00 – 19:05: Welcome
19:05 – 19:15: Panellists introductions
19:15 – 20:00: Panel
20:00 – 20:20: Q&A
20:20 – 20:30: Thank You & Wrap Up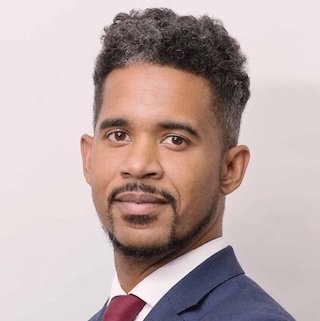 Patrick O. Kainz
Moderator
A dual-qualified attorney (New York State and Austria) based in Vienna. After working for prestigious law firms and government bodies for more than a decade, he founded his own firm Law and Beyond in Vienna in 2019.
Barbara Alli
Panelist
Barbara Alli owns Handmade Story and works with all her heart to recognize and promote the best of African Culture, Tradition, and Art in her European environment. Hand Made Story began when she was designing costumes for her stage performances as a singer and songwriter.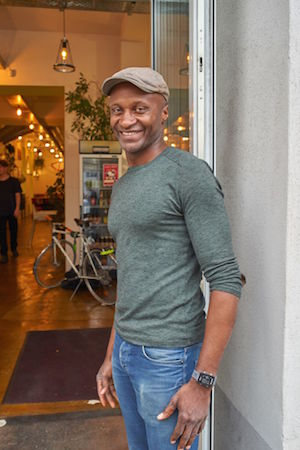 Hello there,
Let me introduce you to our gorgeous & lovely Bike-Bistro: Velobis! Located in a 1900 restored Former Movie theater building at the edge of the Johnstraße just in front of the famous Schönbrunn Palace, Velobis is a modern Austrian-African restaurant with a great Bicycle-Shop run by Anthony Chira. Velobis serves comfort food celebrating the roots of Austrian-African cuisine and the diverse culinary traditions of this Great-City. I have long wanted to open a place that would have a positive impact on the Austrian-African culinary landscape and its community-at-large. At Velobis we want to share the story of Vienna with our guests, and offer a platform to celebrate local artists, musicians, and culinary talents. We embrace today's Vienna with a spirit of inclusiveness by inspiring events like our Food-Jam cooking classes; and buying from local purveyors. At Velobis, all types of bicycles are brought back into shape. There is a large selection for city, mountain, Road bikes, and children's bikes in the shop. For individualists, in cooperation with Hartje Manufaktur in Germany, we put together hand-made Velobis bikes according to your wishes: Choose between different frame variants, over 61 colors, components and accessories, depending on the purpose of the bike and personal taste. For more information feel free to contact us at www.velobis.com Velobis is the perfect balance between Austrian elegance and African soul.
Sincerely,
Anthony Chira
more
Virtual Event Details
RUN
Event has already taken place!
You are the moderator of this event. Access the live stream
Time

(Wednesday) 7:00 pm - 9:00 pm