17feb7:00 pm9:00 pmVirtual EventMental Health & WellnessMental, physical, and spiritual tips for surviving and thriving
Event Details

Beyond the hashtag: Mental Health & Wellness in the Black Community
2020 was a trying year for even the most patient person. Join us for a candid conversation on the real impact of mental health on our communities during the lockdown. Our expert panel of practicing professionals will dissect some of the themes that trended and those that didn't but should have.

You will leave this session equipped with some tips and resources to help you live a more balanced life in 2021.

19:00 – 19:05: Welcome
19:05 – 19:15: Panellists introductions
19:15 – 20:00: Panel
20:00 – 20:20: Q&A
20:20 – 20:30: Thank You & Wrap Up
Faris Cuchi Gezahegn (they/them) is femme non-binary queer Ethiopian, an intersectional LGBTIQA+ advocate who co-founded of House of Guramayle – a collaborative intersectional platform created by a group of activists based in different parts of the world joined by common regional and cultural identities (Ethiopian and East African). They work as lead for Queer Base Mental health project named "A Safe Queer Belonging " – a project that aim to create safe space & hold such space for queer refugees in Austria. They are performance artist , Ethiopian queer culture producer, style actvist and active member of Afro Rainbow Austria(ARA) and fellow at Salzburg Global LGBT form.
The photo credit goes to non-binary queer photographer named Ciwan Veysel , their Instagram account name is @ciwanveysel and their website : https://ciwanveysel.myportfolio.com
Bisi Lalemi is a qualified psychological counselor born in London of Nigerian parents. After qualifying in Psychology with Honours at Middlesex University, in London, she worked as a Group Therapist at the renowned therapeutic community..the Henderson Hospital..part of the National Health Service in the UK with people who had been physically, emotionally, and sexually abused as children.
After qualifying as a psychological counselor she started her own counseling practice shortly before moving to Austria where she has lived for 15 years…she runs a private practice for individual counseling and facilitates a Group for POC dealing with emotional and psychological issues
Bisi Lalemi is also an Anti Racist and Cultural Awareness trainer and has run workshops for NHS staff in London..Liverpool Police Dept…Schools in Salzburg and for the SFC in Vienna.
Bisi Lalemi.. Bsc Psychology (Hons) PG Diplom Psychodynamic Counselling.
Social media:Facebook
Schwarze Frauen Community..
Schwarze Therapeutinnen..Coach.. Innen. berater.. innen..
Email.. adebisilalemi@gmail.com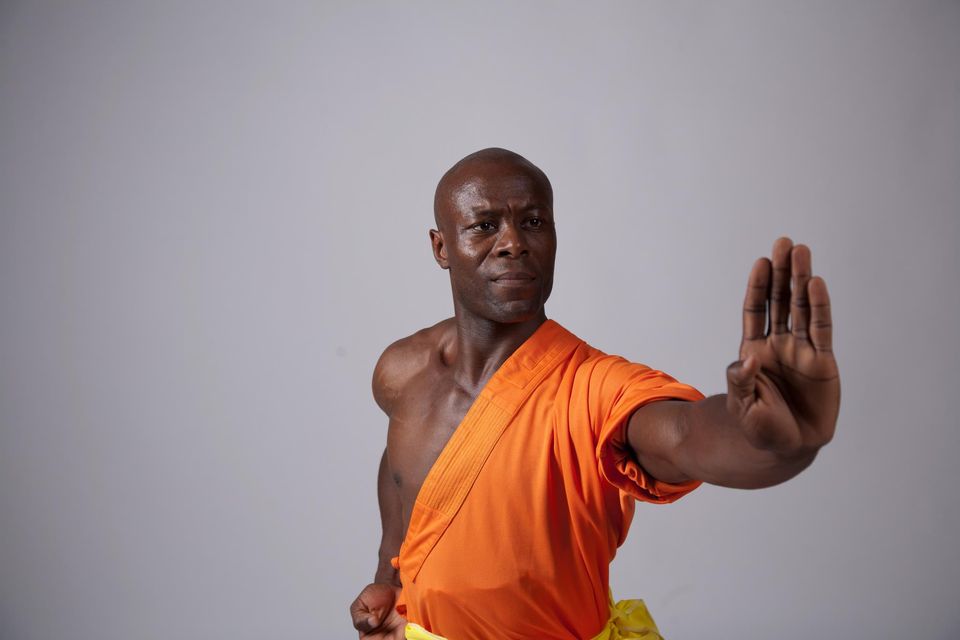 Oluwafemi Oladeji..
Dipl. Hara Shiatsu-Praktiker
Pilates Master/36 generation Shaolin Master.
Social media:Instagram femicyb
Facebook Schwarze Frauen Community Breath movement meditation. MPIMC (Marina Piccinini International Master Class).
www.regulationstherapien.at
controlyourbreath@icloud.com
Lara Cena is the founder of Talley and an accomplished Business Analyst with 5 years of experience working in tech. Her continuous efforts to create a stance for women in tech-led environments led her to join the Women in tech Forum at 20th Century Fox and volunteer for women in tech-driven events such as Ada's List.
After going through a few traumatic situations in her personal life, Lara was inspired to create Talley. In 2016 after receiving a demotion at work and experiencing money issues and extreme sadness as a result. Within the space of a month, Lara realised her reference group could not relate to her issues, and that she couldn't speak to friends or family for fear of judgement. She needed a platform where she could anonymously speak to people who had experienced what she was going through, but couldn't find any safe space where she could connect based on experiences.
Talley, the mental wellness startup and peer-to-peer therapy platform, was born in November 2019. Talley helps communities discuss personal issues in a safe space where someone truly listens to them. Through Lara's work and current crowdfunding campaign, Talley aims at becoming a mental wellness application that people can turn to when going through emotional distress stemming from real life situations. With Talley, people are connected to real individuals who have been through the same distressing experiences, and professionals well equipped to help.
Lara is a trained mental health first aider and has become a champion for mental wellness, through her work as Founder of Talley and her social media presence. On her Instagram and Twitter, Lara speaks on the importance of mental health, as well the need to help people become self-aware and take control of their own lives. As a result, she started the Vision Board Workshop, a non profit workshop session series to help people assimilate their goals for the year ahead and put in actionable plans.
This is only the beginning for Lara, as she is a woman on a mission to give back. She aims to do so not only through championing mental wellness but also female empowerment and tackling period poverty in the future.
more
Virtual Event Details
RUN
Event has already taken place!
You are the moderator of this event. Access the live stream
Time

(Wednesday) 7:00 pm - 9:00 pm