10feb7:00 pm10:00 pmVirtual EventBlack Women ManifestingA panel of luminaries exploring the potential of Black Womanhood.
Event Details

As a group that is at the intersection of many identities; Black women have unique insights, essential to survival, strength and joy. How does this perspective lend itself to feminism, intra-racial evolution and self-understanding?

We will explore the crossroads of the personal and the political; the spiritual and mental; ultimately, the multitude of energies that Black women embody.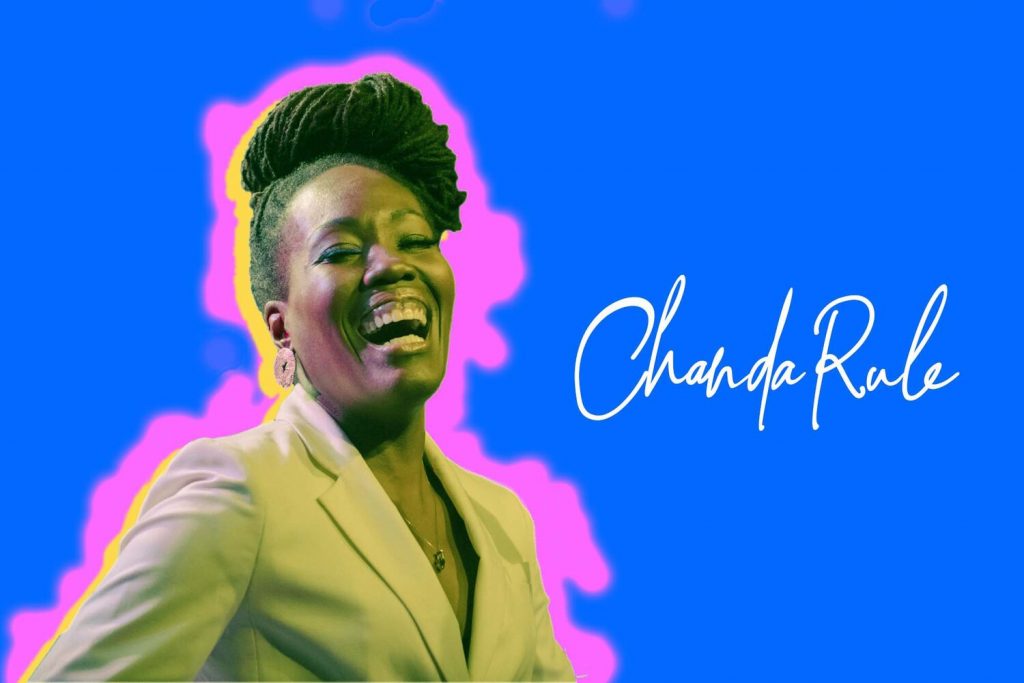 The panel will be moderated by Chanda Rule: Vocalist, writer, and sacred community curator Chanda Rule brings the energy and discipline of a performer to the leading of music and story in ways that encourage all people to use their voices powerfully, peacefully, and bathed in Spirit. An interfaith minister and graduate of Union Theological Seminary in the City of New York, Chanda has shared music, story and community song with groups, audiences and communities around the world. Her innovative integration of music with sacred text, liturgy, and story-telling opens up new vistas for congregations and communities. As a storyteller—sometimes with words, sometimes with ritual, and other times with song and collaborative arts, Chanda listens to the heartbeat of a community and helps it to sing its own song. "I believe songs are God's healing balm for the human spirit and I love to use music to celebrate and honor unconditional love and the downright sacred wholeness of every being."
Kristin Lewis, a lyrico-spinto soprano, has graced the stages of many of the world's leading opera houses. Noted for her well-focused, majestic sound, rich in overtones and rare blend of piano culture, she has been directed by and among the most illustrious conductors.
A native of Little Rock, Arkansas/USA, Ms. Lewis grew up in a musical family, and began singing and performing at an early age. She received a Bachelor of Arts degree from the University of Central Arkansas under the guidance of Dr. Martha Antolik and a Masters of Music degree while studying with Kay Paschal and Andrew Wentzel from the University of Tennessee at Knoxville. Post graduate study was endeavored under the tutelage of Dr. Jonathan Retzlaff, and currently with Carol Byers.
A recipient of many honors, Ms. Lewis was awarded the College of Arts and Sciences Divisional Achievement Award for the Visual and Performing Arts from the University of Tennessee at Knoxville in 2015; the Orazio Tosi Prize 2012, given by the Club Lirica Parma, at the birthplace of Giuseppe Verdi, and the Artist of the Year Award by the Savonlinna Opera Festival in 2010. She is a two-time National Finalist of the Metropolitan Opera National Council Competition; a finalist of the "XLVI Concours International de Chant de la Ville de Toulouse", a winner of the "Internationalen Gesangswettbewerb Ferruccio Tagliavini" and a winner of the "Concorso Internazionale Di Musica Gian Battista Viotti". Ms. Lewis also won the Opera Prize and the Audience Award in the "Concorso Internationale di Canto Debutto A Merano"
Henrie Denis is the founder and chairperson of Afro Rainbow Austria, she is a lesbian woman from Nigeria who continuously works on improving the living realities of African LGBTI+ communities in the diaspora, in Austria, and on the African continent. She began her activist work at an early age at House of Rainbow, an LGBTI+ organization in Nigeria. In Vienna, she has worked at e.g. LEFÖ – Intervention Center for Trafficked Women and selbstlaut – Association Against the Sexualized Violence of Children and Youths. She is a noborder activist and board member of Planet10 – Network for Redistributing Privilege. She has been a board member of the EL*C – European Lesbian* Conference since 2018. Henrie Dennis has participated in e.g. the performances "Iron Mask, White Torture," has worked with artist Petja Dimitrova on the project "We Come from Your Future," and produced the project "A Punch Below the Belt" for WIENWOCHE 2018.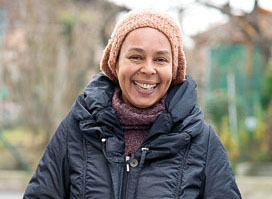 Mag.a.DSA Esther Maria Kürmayr is a social worker, anti-discrimination trainer and community builder. She is co-founder and Chair of the association Schwarze Frauen Community. Her expertise lies in counselling, training and self-empowerment; as well as children and youth projects.

https://www.eventbrite.com/e/black-women-manifesting-tickets-137591123755

more
Virtual Event Details
RUN
Event has already taken place!
You are the moderator of this event. Access the live stream
Join the Event NowPassword bhm2021
Time

(Wednesday) 7:00 pm - 10:00 pm