24feb7:00 pm9:00 pmVirtual EventBlack CreativesMaking a Mark and Taking up Space
Event Details

Black creatives will come together to share their motivations and experiences of sharing stories in different media.

What does it mean to break into established art spaces? How do we create new spaces rooted in the multitude of different Black experiences? What are the secrets to using visibility in performance to take up space and how can each of us find our own authentic creative expression?

This discussion will look at the complexities, joys and challenges of making a mark as a Black creative.
Mwita MATARO (he/his) is a singer, lyricist, documentary producer, cultural worker and activist. Mwita, who is of Tanzanian heritage, was born in Salzburg, Austria.
Mwita's Autrian-Tanzanian identity is a constant source of inspiration. His impressive body of work looks at courage, love and hope.
Music is where he found many of his firsts: love, education and vocation. Mwita, a (SUBJECT TBC) student at Vienna University; previously started his formal music training in Salzburg; then graduated from Vienna's Marianum Gymnasium before touring with his band "At Pavillon".
The name At Pavillon represents a space where people all skin colors, religions, faiths, sexual orientations and heritages come together in mutual support and collective love. At Pavillon (www.atpavillon.com) has played to fans in Germany, Switzerland, the Netherlands, Serbia, Israel, Turkey, Lithuania; and of course their beloved home crowd, Vienna.
Mwita is passionate about representing the genuine diversity of Austria in his work and projects. He is an active contributor to the initiative Black Voting and the organisation ADOE Presents; he is also working on his debut documentary AUSTROSCHWARZ. Moreover, as project manager at QUESTIONME&ANSWER www.questionmeandanswer.com, Mwita's work helps newly arriving artists navigate the Vienese arts & culture industry.
Image copyright goes to: Martina Lajczak
JG Danso (she) is a black, woman, queer, mother, intersectional feminist, equality and human rights expert, and Resident Poet at Villa Vida Café. JG has collaborated with black, queer, and trans artists and creatives internationally to bring her words to life in this series of illustrated poetry artwork.
She was born in East London to parents from Sierra Leone and Ghana and has lived in Vienna since 2014.
Her work is inspired by the love, joy, determination, mistakes, privilege, and patience she experiences in navigating feminism, lgbtqia+ visibility, African descendant identity, work, and relationships. Through her words, she hopes to contribute to a more multifaceted narrative on queer, black folk and continue to advocate for full equality.
JG likes to laugh loudly and often.
image © Anna Lisa Erdemgil Brandstätter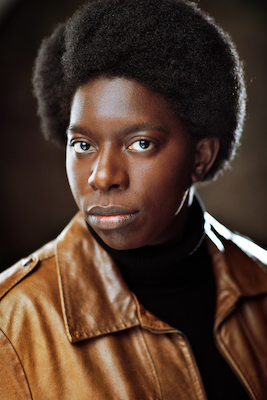 MARIE NOEL was born on December 25, 1990, in Vienna. Her passion for theater and film grew throughout her school years, as she yearly performed in her school theater. A dedication which she pursued until she graduated High School. In 2014, she decided to finally realize her dream and began to study acting at the film academy, which she completed in 2017. Since then, she has been part of various TV Shows (Tatort Wien, Copstories) and Stages plays (Rule of thumbs). Today, she works as an actress and a scriptwriter. Her goal is to bring more diversity in german-speaking movies and tv shows.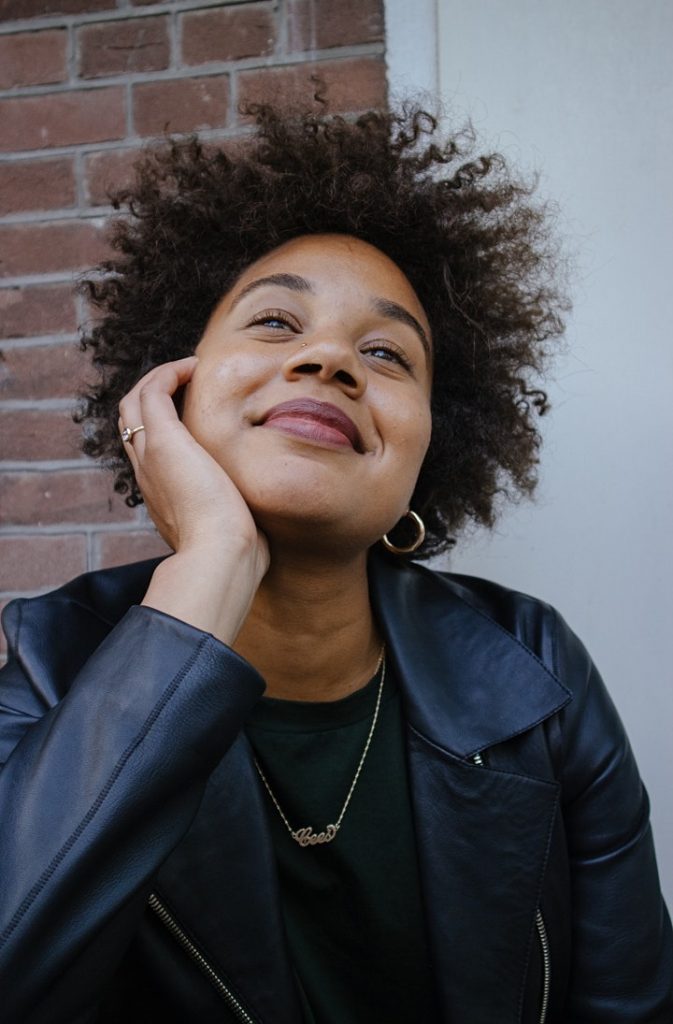 Coco Olakunle (she/ her) Coco Olakunle is an Amsterdam based Dutch-Nigerian photographer who celebrates the beauty and diversity of young people in subcultures around the globe.
For Coco, the camera is a way to engage humanity and peacefully open the doors of inclusivity. Her work is people focused and challenges people to re-assess their thinking. Using her background in Human Geography, she explores the blurred lines between fashion and documentary photography.
Her current focus is a photo series about black hair and the place it has when it comes to representation, storytelling and shared experiences.
Instagram @cocoolakunle, www.cocoolakunle.com. Photo credit Coco Olakunle
more
Virtual Event Details
RUN
Event has already taken place!
You are the moderator of this event. Access the live stream
Time

(Wednesday) 7:00 pm - 9:00 pm